After one year in a company I was unhappy about how we transform unique knowledge into company knowledge. It was not accessible for everyone and when he or she leaves the knowledge is gone for ever. That is not how you run a company.
I startet to research how others are doing it. First I stumbled across diesdas.digital and their wiki and I liked that very much. It was simple and open minded. They are like "why should our processes and knacks be a secret?". It also serves the purpose of recruiting very well.
what people might want to ask about the company
Who are the people?
Are there different teams? Different departments?
How does the company make money?
What kind of customers do we have?
How does management work? What kind of hierarchy exists?
How is work defined and prioritised?
What are the major projects?
What internal services are available?
What rituals does the company have?
How are strategic priorities set?
How do people communicate?1
What admin stuff exists (holidays, expenses etc)?
What kind of processes does the company use?2
How do different teams do things differently?
Who should you ask if you get stuck?
What software tools are used by the company?3
"It's hacky. But it works. It's better than having nothing (ツ)"

Me, after the first presentation
After some research I quickly realised how important it is to NOT have a Wiki. The Wiki itself can be managed and edited by everyone (by definition) and this is not a good idea, I assumed. I wanted to create a tool that everyone can use but it should be stable and well written. In order to archive that I started to ask colleagues questions about what they think would make a good knowledge platform. After several interviews I got a great basis to start with.
Then I did some web research and ended up with a good old white paper, just to start the project. It contains some basic information about how I am approaching the whole topic. It is basically me asking why and how. There is, for example, this segment: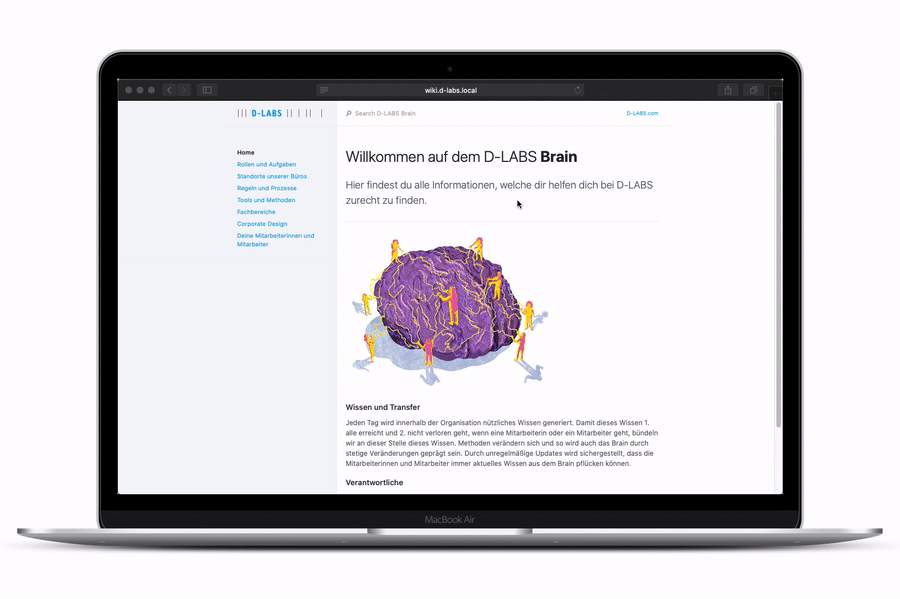 Focus element: Search
Since this tool should help employees finding stuff very quickly I decided to implement a search that actually looks into all docs. This comes pretty handy when someone looks for details about our Twitter workarounds or searching for a book. The search results can be scanned while typing.
Take a look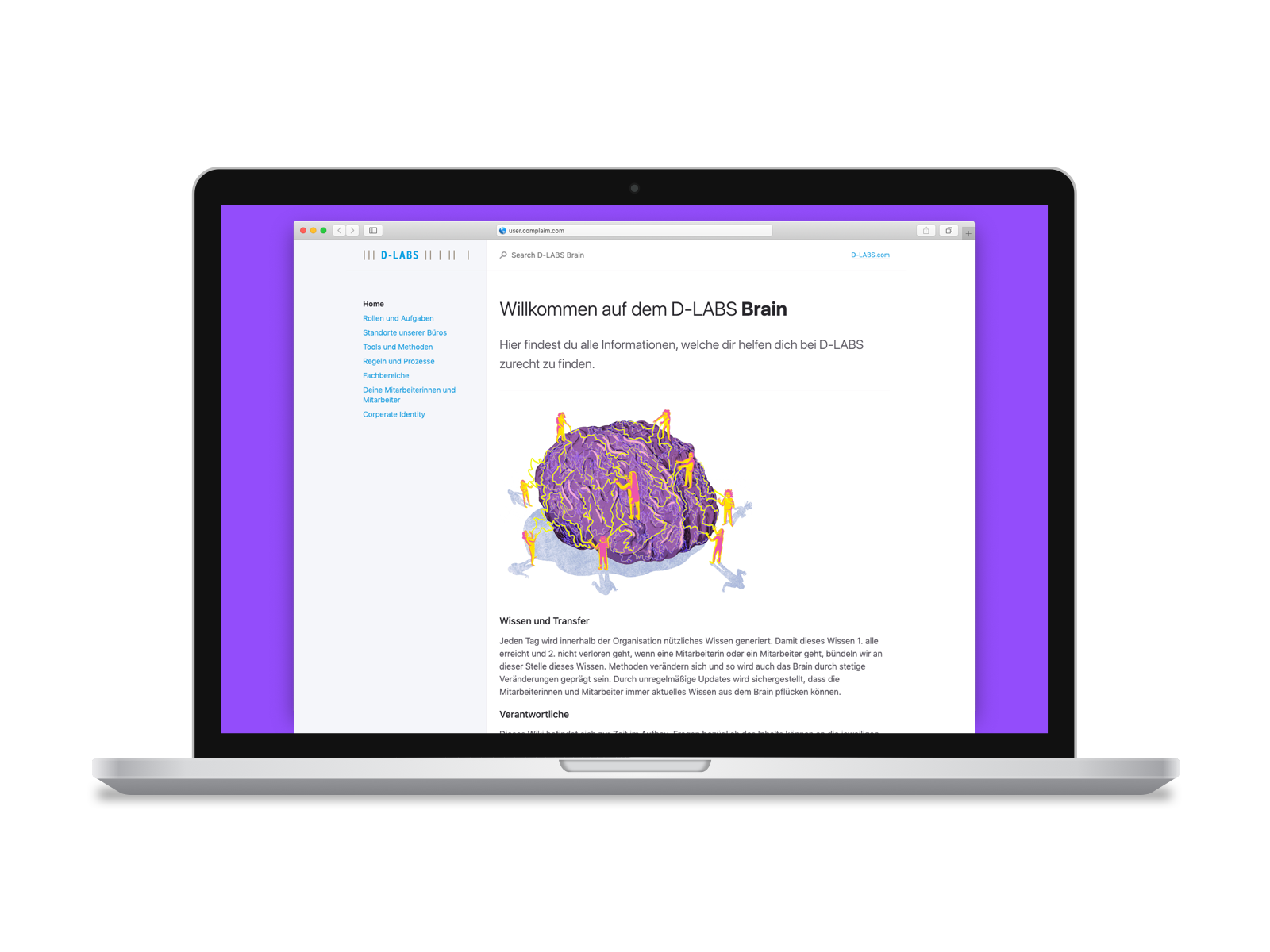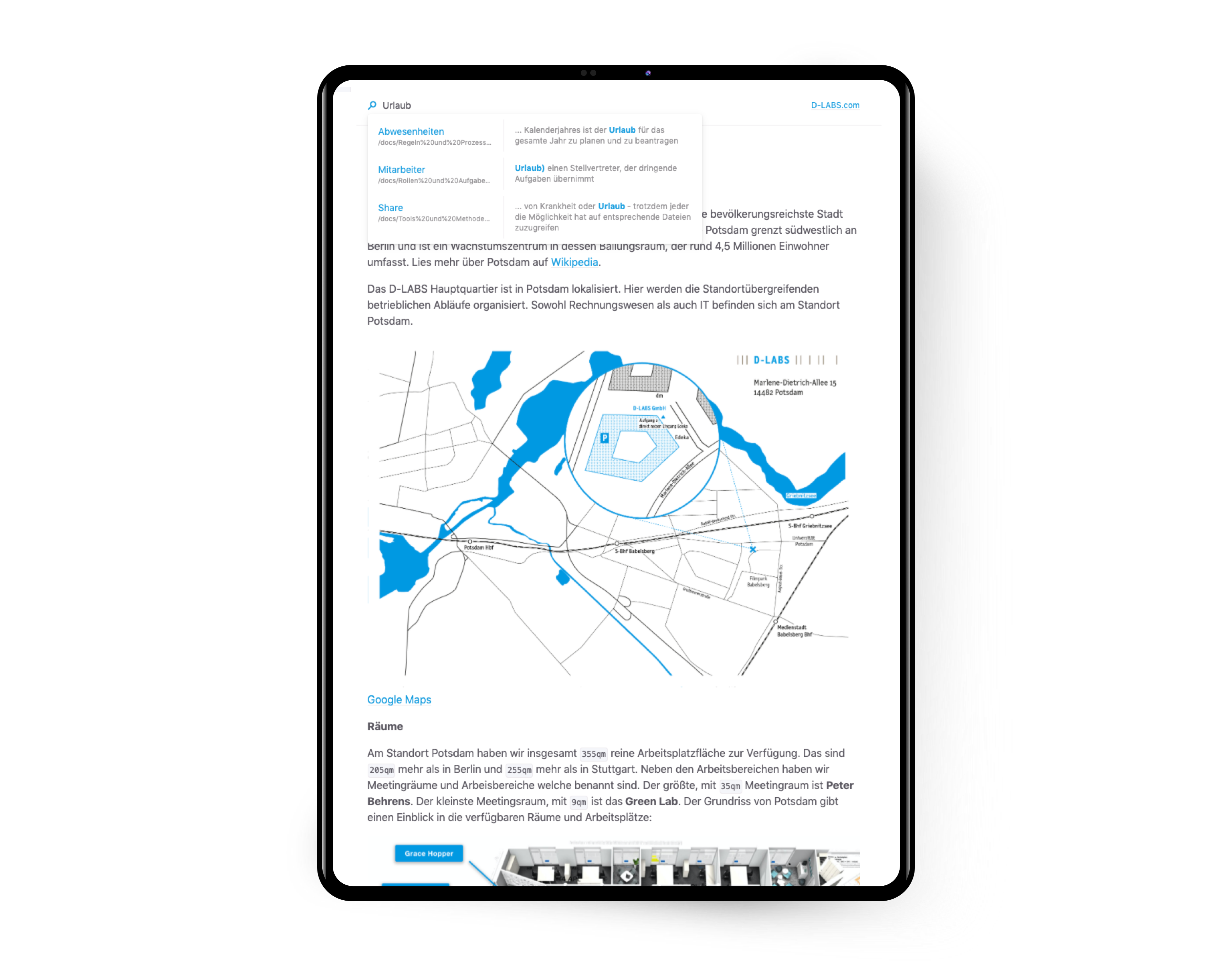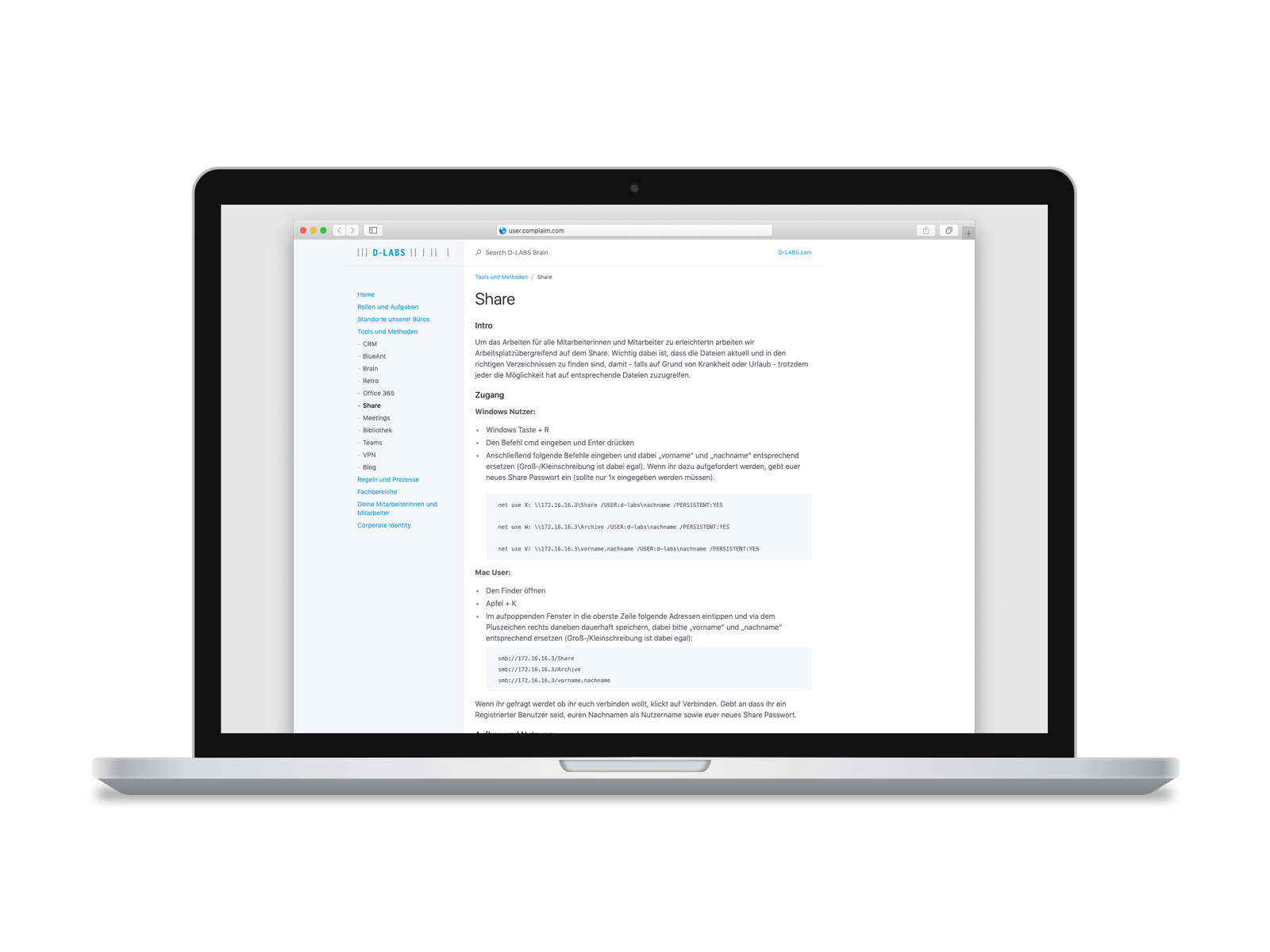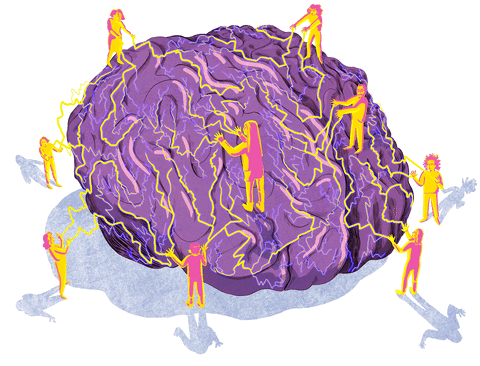 So there where three main tasks to solve: getting hands on all the necessary content (the knowledge itself), restructuring and rewriting it to make it more accessible and bulding an easy to use platform (with handy search function).
Pretty cool, huh?
I had fun doing work on the intersection of web front end, design, editorial writing and many other disciplines. This is something that will hopefully last long and makes an impact on the company and its employees. The lovely Brain GIF is from Lily Padula!