Intro
Let me start at the beginning: Simon Stålenhag. Since 2009 I have been an active Redditor (Someone who identifies himself as an eager Reddit user). I have found incredibly much joy in exploring the vast variety of topics filed under so called Subreddits. One of my favorite Subreddit to date is /r/Art where I occasionally scroll through the posts and get inspired. This was the place where I first encountered the digital paintings of Simon. He does a great job combining the everyday dull scenery of Sweden's back country in the 80s with science fiction architecture and machinery. That alone is quite lovely to contemplate.
Additionally his paintings do a little more than just showing a timeline from a parallel universe. The people in his paintings are comfortable with huge alien-like machines surrounding them. It seems these objects are friendly human made helpers, just like cars. We as viewers just cannot grasp the concept of why someone might want to live near such weirdness.
Anyway. They have made a show out of it. Since Simon revealed that, I genuinely anticipated it. Amazon Studios did great shows in the past so I had no reasons to believe they would blow it. I hoped for something different. Something that does not quite fit into the narrative structures of today's TV shows.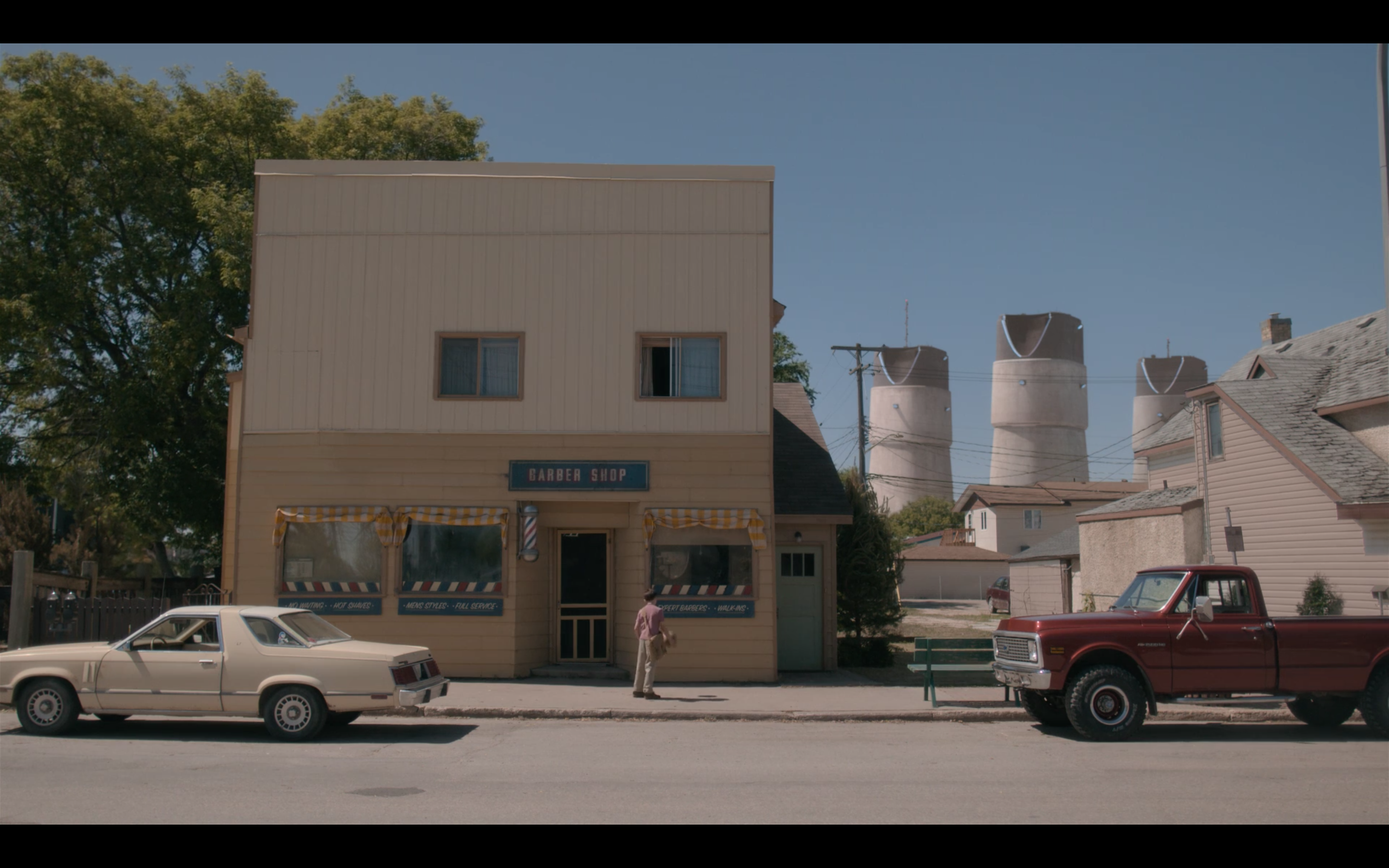 Storyline
The story itself is summarized quite quickly: There is a science facility called the Loop underneath a small town. The local people in this town mostly work at the loop, some in 2nd or even 3rd generation. The environment is characterised by huge radial antennas, steaming towers with glowing eyes, creaking machines wandering around.
Although the residents are aware of all the weirdness some of them encounter the Loop in an in-depth way. These are the tales. Every episode tells a standalone story but somehow connects with a story that already has been told or is about to come.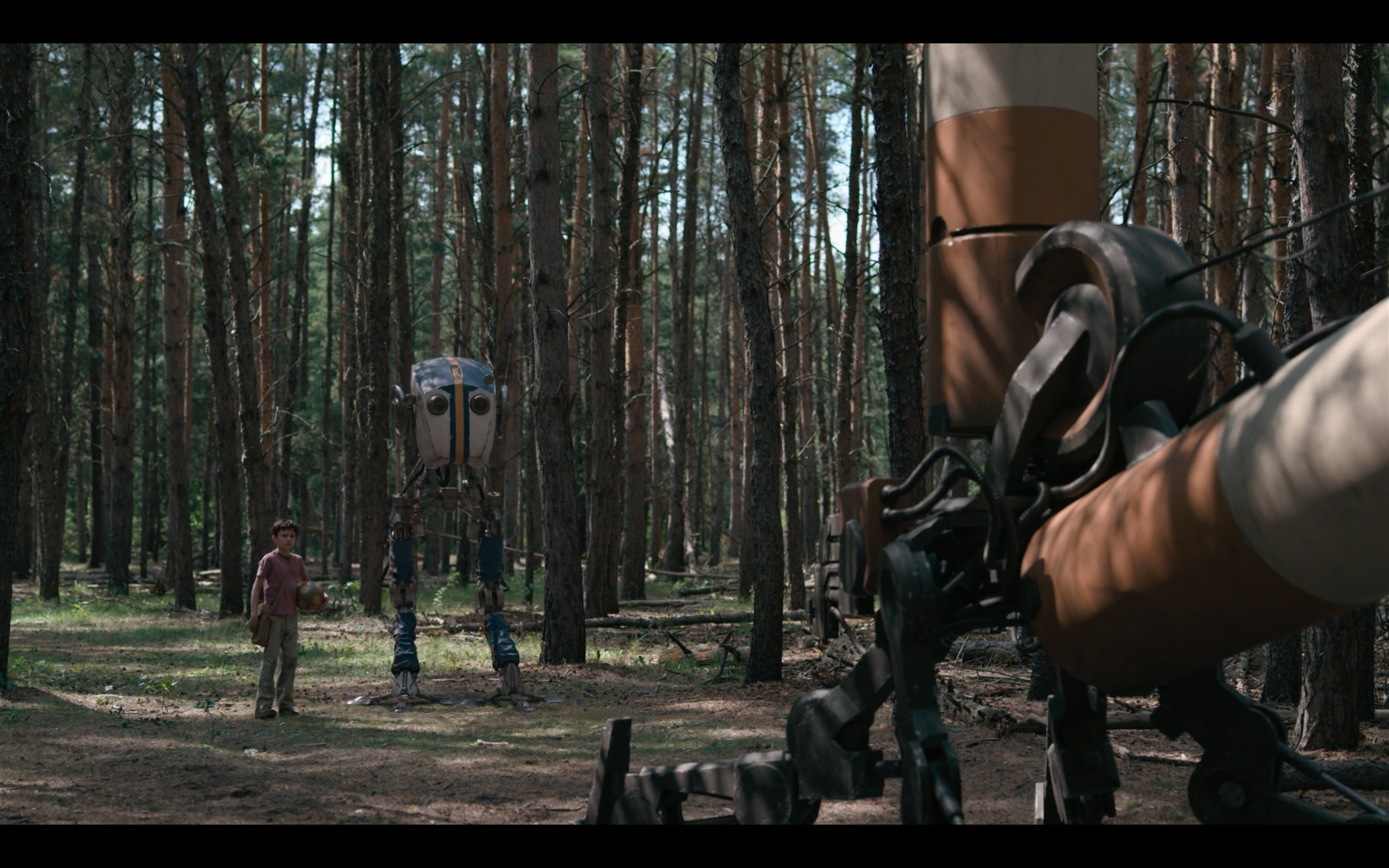 Commentary
To be able to watch this show I started a 30-day-trial Prime Video. I canceled all my streaming subscriptions last year to have time for more important things in life. Just to give you a hint how biased I am.
I knew about the moderate pace from Twitter where people were discussing this matter. But holy moly is this show slow. Watching the first few episodes I figured this only makes it really fun to watch when I leave my phone in another room. I had to minimize all possible distractions, then, being fully immersed in the images, sound and characters, the real magic starts to happen. I suddenly noticed tiny details like technical looking debris lying on the side of the road or the extraordinary lighting in some scenes. Due to the slowness of this show you are able to fully grasp all the beautiful details that otherwise would get lost. And that is basically how you should view A Tales From The Loop.
The overall feedback from the first few weeks, this show has aired, is completely polarized. Looking at the Amazon ratings and reading the reviews makes the complicated relationship between story and viewer visible. People compare this show with outer limits and black mirror, which I find a bit shortsighted.
You can be a fan of twilight zone, twin peaks and so on without comparing screenwriting and pace with each other. It is possible. But reasons why this show might fail to please viewers are often communicated through direct comparisons to other shows. This is not how to review a novel show, from my point of view. Also it seems that some negative reviews happened because of a distracted viewer. But that's only my assumption.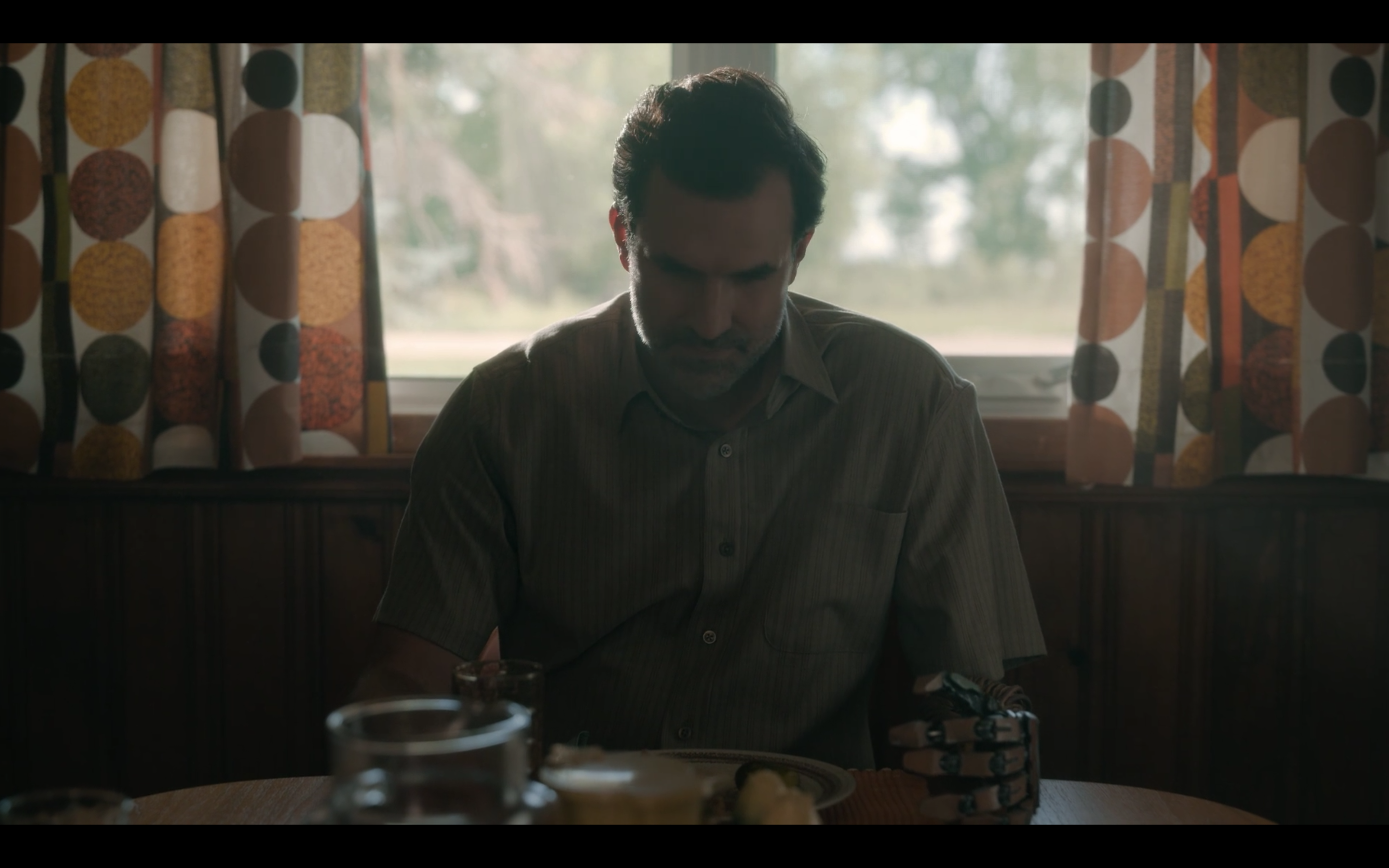 Recommendation
I've mentioned shows like Twilight Zone and Twin Peaks. If you are familiar with this kind of genre and enjoyed it like I did, you are going to like this show. If you're a fan of fast paced action shows like Games Of Thrones or Black Mirror you either calm down, try another pace for a change and get immersed into another type of storytelling or this is just not the right show for you. At least for now.
Speaking from my point of view I enjoyed every second of it. I loved the music and sound design, together with the landscape, lighting and character build up. Stories were easy to digest and there were no real cliffhangers. Also the psycho shit, some shows are pulling, is not implemented which I find very pleasing. No jumpscares or weird incomprehensible stuff. Just a little here and there, the right amount of scary. It does not leave you as a wreckage after finishing an episode. That's very refreshing.
---
All images are screenshots I have taken while watching the show. The rights belong to Amazon Studios